Holocaust memorial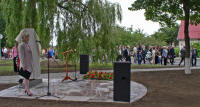 Kamenets July 26, 2009
After the ceremony at the main war memorial the people came to the opening of the Holocaust memorial.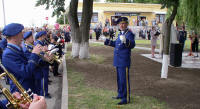 An orchestra greeted the people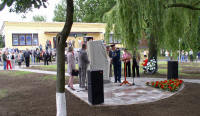 the historic moment of the unveiling
The head of the local council Mr. A.Pisarik speaks
Mr. L.Levin, a prominent Belarusian architect, speaks on behalf of the Belarusian Jewish organization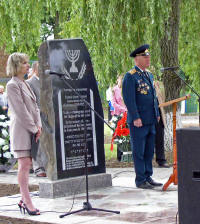 Mr.B.Bruk speaks on behalf of the Briskers.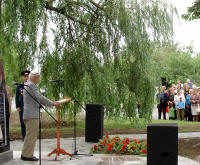 caddish is said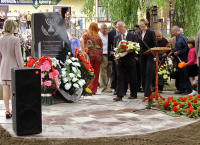 summer flowers to the monument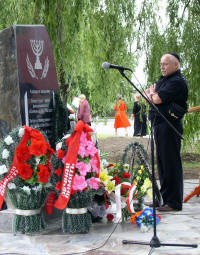 a close look.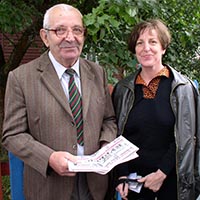 A reporter of "Brestskiy Kurier" interviews Georgiy Musevich, a local historian, who was studying the history of Jews in Kamenets for many years and wrote the book "The People Who Lived Among Us". He made a lot for erecting the Holocaust memorial in Kamenets. He died in 2014.
More pictures at the web site of www.kamenets.by