The name of the Svobody Street can be translated like Freedom Street. It is running along the railway line, crossing Lenin Street.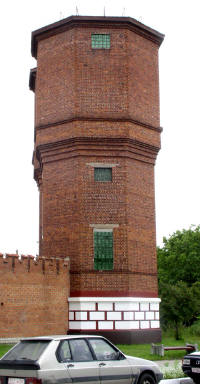 The water tower is a good landmark in the Svobody Street.
Further ahead the street meets
Kirov Street.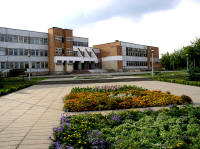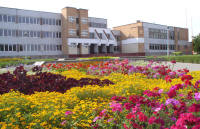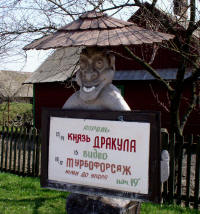 An amusing movie billboard welcomes to the cinema.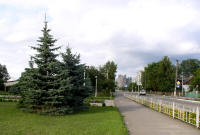 Colorado spruces can be seen in front of the school. Teacher made a lot for landscaping the area around the school. In the eastern direction is seen the provender mill, one of the biggest in Belarus.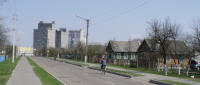 The provender mill is seen at the end of the street.
A view in spring. Soon leaves will appear in the trees of the orchards along the street.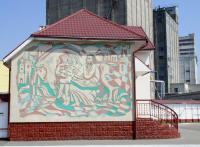 The wall features a nice sgraffito, presenting the historic background of the town.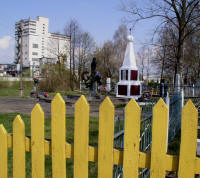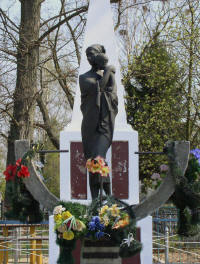 People of Zhabinka were killed here during WW2, the place is commemorated by the War memorial. After turning right by the mill and crossing the Zhabinka River you will find the municipal cemetery.
The mill is seen on the opposite river bank. On the edge of the cemetery there is a mournful place, a War memorial to commemorate numerous innocent atrocities among the local population during WW2.