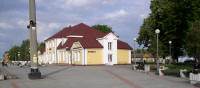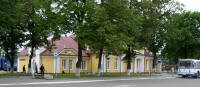 The building was constructed in the 1930s. That was a common style for small train stations, resembling a mansion in the countryside.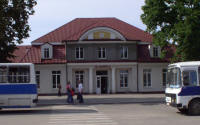 By the station there is possibility to take a bus.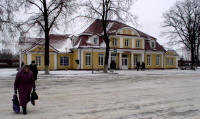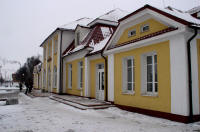 In winter the view changes dramatically.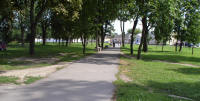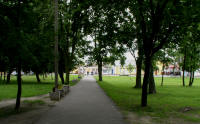 A small park greets you. The alley leads to Lenin Street. Many people went along the alley to the station.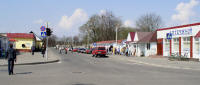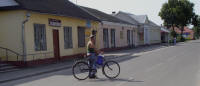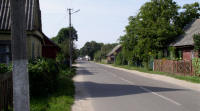 Lenin Street is running to the station. That is the old shopping area with old shops and new stalls.
After crossing
Svobody Street
the street looks like an ordinary street in a big village.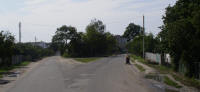 The street from the station comes to the fork not far from the park.