Belorussian: Пі́нск
Russian: Пи́нск
Polish: Pińsk
German: Pinsk
Hebrew: פינסק‎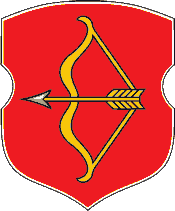 Pinsk is a city in the southeast of Brest region, Belarus, in the lowlands called Polesye.
It lies on the northern bank of Pina River, at the confluence of the Strumen and Pripyat rivers. The vast area south of Pinsk was known for notorious impassible swamps or Marsh of Pinsk.
Pinsk was first mentioned in the Russian Primary Chronicle as Pinesk. The record dates back to of 1097. In those days the town belonged to Sviatopolk of Turau Principality. The name has likely derived from the river name Pina.



Today's Pinsk is a big industrial center in the scale of the region.

The historic city has a restored city center full of two-story buildings dating from the 19th century and the early 20th century.




A panoramic view on the embankment of the Pina River in Pinsk.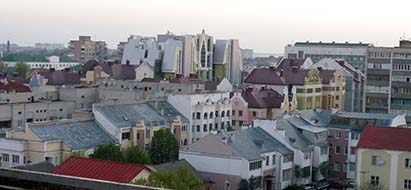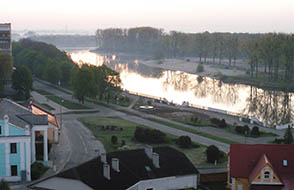 The old town by the riverside. Most buildings underwent redevelopment.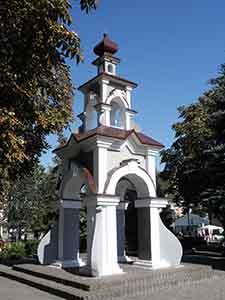 This memorial like a landmark commemorated the 900-year jubilee of Pinsk in 1997.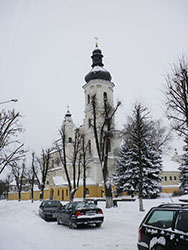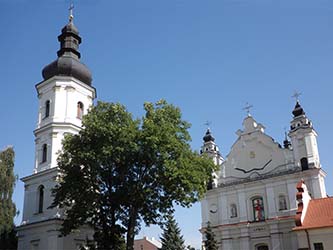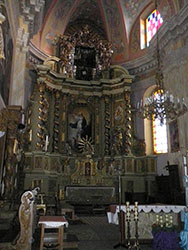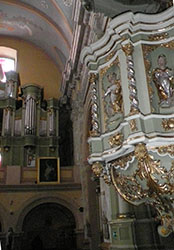 Catholic church of the Assumption of the Blessed Virgin Mary in Pinsk on the river bank.
More pictures at
radzima.by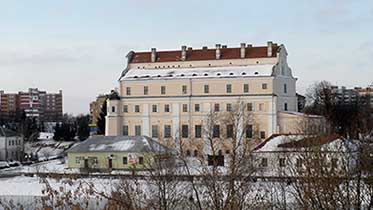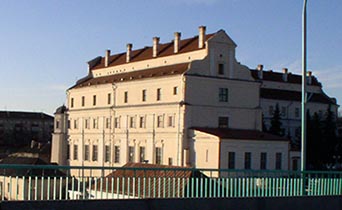 This tall building was built in the 17th century to house a Jusuit school (
collegium
).
Today it houses the Museum of Polesye.
More pictures at
radzima.by
Links: