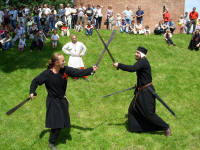 courtesy of www.kamenets.by
Swords to fight!
Medieval history came to life in a fantastic show, that lasted 2 days in June 2009 in Kamenets, Belarus. Representatives of 20 knightly clubs of Belarus and Russia appeared in the streets of Kamenets, 40 km north of Brest, Belarus.
Alexander Shavel, head of the knighthood club "Snow Leopard", Minsk, was the organizer of this picturesque event.
The age-old tower of Kamenets that dates from the 13th century became the magnificent backdrop for that eventful show of the knighthood .
The guests immensely enjoyed the chance to step back in time over 600 years. There were re-enactment shows, craft demonstrations, hands-on activities and lots more to amaze, excite and fascinate people of all ages!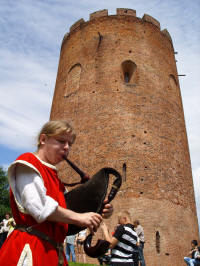 courtesy of www.kamenets.by
A bagpiper with the famous tower in the background.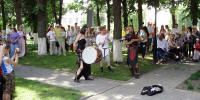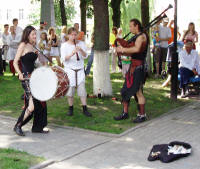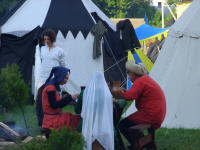 courtesy of www.kamenets.by

courtesy of www.kamenets.by
The dancing nice ladies of the knighthood greet the guests of the festival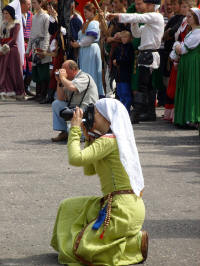 courtesy of www.kamenets.by